Eric Horovitz Foundation Award | Spring 2022 – Clarisse Vittoz
Spring 2022 : Gender Fluid
The jury of the Eric Horovitz Foundation awarded the Prize of the eponymous Foundation to Clarisse Vittoz for her work on the theme Gender Fluid.
The young woman from CFP Arts Genève imagined a mask called The Glass Chrysalis behind which you can hide your gender identity. The onyx and the diamonds are placed between the eyes to mark the separation of the right and left parts of the face, but above all they constitute a link and a passage between the two with the desire to create a jewel that can be worn without discerning gender.
Project: 3rd year students from the Center de formation professionnelle Arts (CFP Arts Genève) and the Ecole Technique de la Vallée de Joux (ETVJ) were invited, with the support of the Association Romande des Métiers de la Bijouterie ( ASMEBI), the GemGenève fair, and the company Tank Fine Gems, to produce a gouache of their creation on the theme Gender Fluid. Each student made a design from the gems offered by Tank Fine Gems and exhibited it at GemGenève from May 5 to 8, 2022.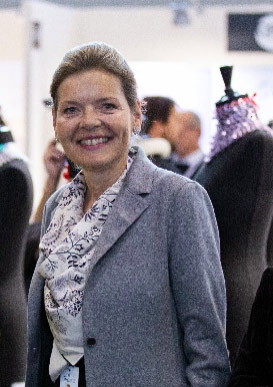 Copyright © 2023 Fondation Eric Horovitz. Tous droits réservés. Un site créé et administré par
Polygraph'Studio Genève